An ISCI Code is a unique code for TV Ads in North America (USA and Canada).
It is created by AD-iD.
The format of the ISCI Code is a follows...
AdvertiserCodeH
Example:
JUIC1234567H
Advertiser = 4 character code for the Company/Advertiser
Code = 7 digit code for the advert
H = for High Definition (HD)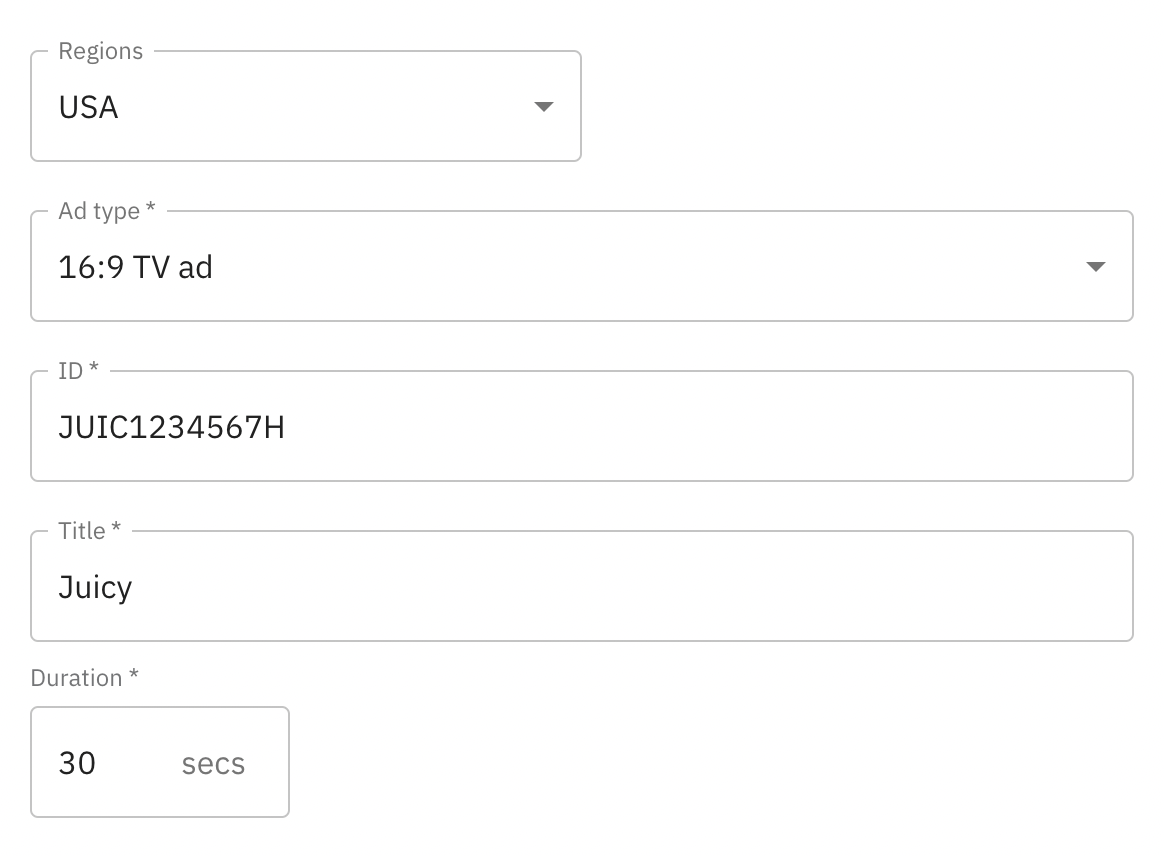 Our Peach People managed service team are able to help with ISCI codes and the US/Canada clearance process. For details please contact your Account Manager.