We have integrated all the Swedish Radio channels into Peach.
When creating your campaigns, please pay attention to the easy steps below:

Under Content Nature select "Spot"

Click on Start and End date to register the transmission period for your campaign.

The selection of the channels is also straightforward on the Peach platform.
Depending on the regions in which the campaign is scheduled, you have the possibility to select the entire group of channels if needed, by clicking on the destination name: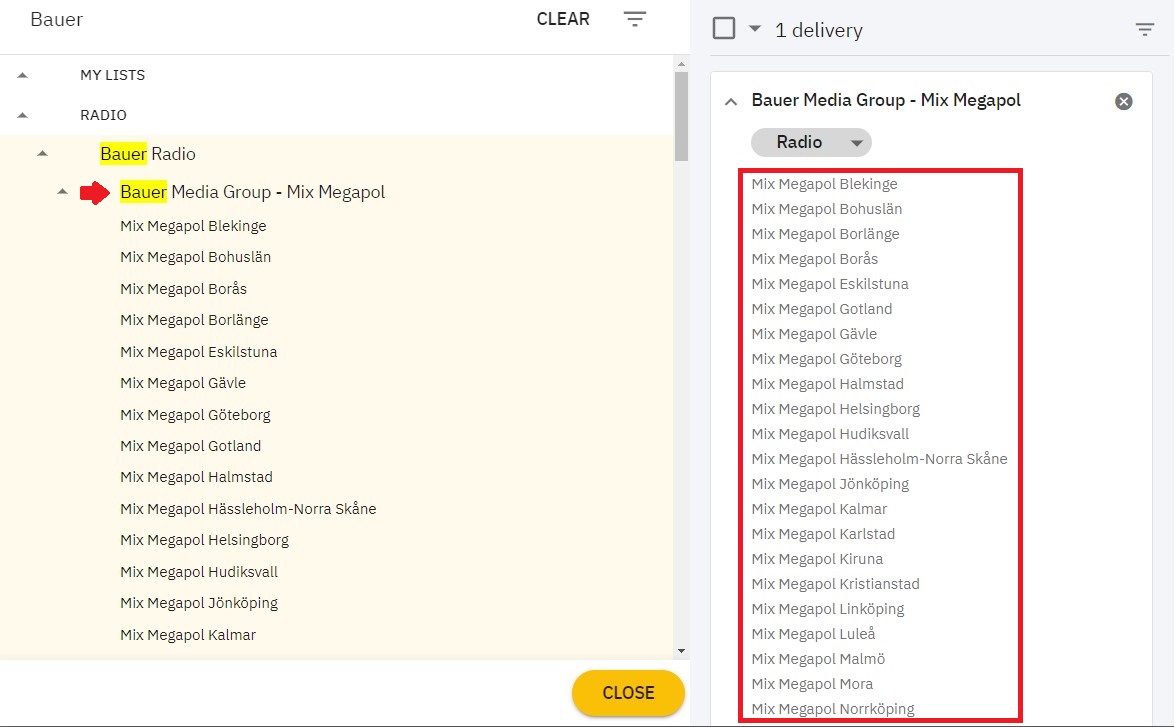 If you need to select a single channel, please click on the dropdown menu icon to choose the individual channel.
The channel selection will be now visible to the right under "Deliveries"

note/ all deliveries to Bauer media needs to include "Radio Play" this is mandatory.

You may also be interested in:
Radio Technical Specifications -Sweden