The channel TV2 Play in Denmark is also know as Addressable TV.
When you need to send material to TV2 Play, please select the normal channel TV2, which is visible under TV2 Denmark HD.
Search for TV2
Click on the dropdown menu icon to display the channel list

Select the single TV2 channel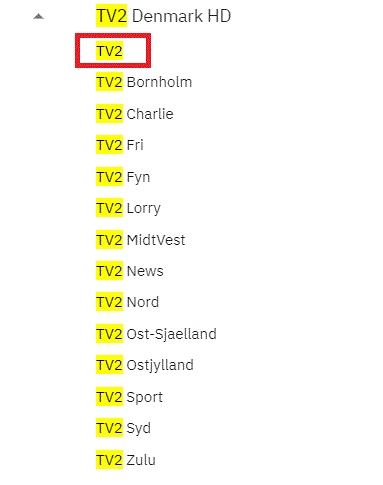 The channel will be visible to the right under "Deliveries".

Done 🙂️