When placing a campaign in the UK for example, your media plan might include destinations from other countries like Ireland - here is a quick guide on how to select a destination from a different country.
Please note: This guide can also be used when sending to Pan-Regional destinations such as Euronews UK (based in the UK) or Eurosport International (based in France).
This guide is only intended to send an advert across 'compatible markets' like UK and Ireland, France and Belgium, etc... Most market have specific technical specifications and other requirements and so you will not necessarily be able to select all destinations from your newly added country.
In your campaign, click on the Destination icon to open the destination panel: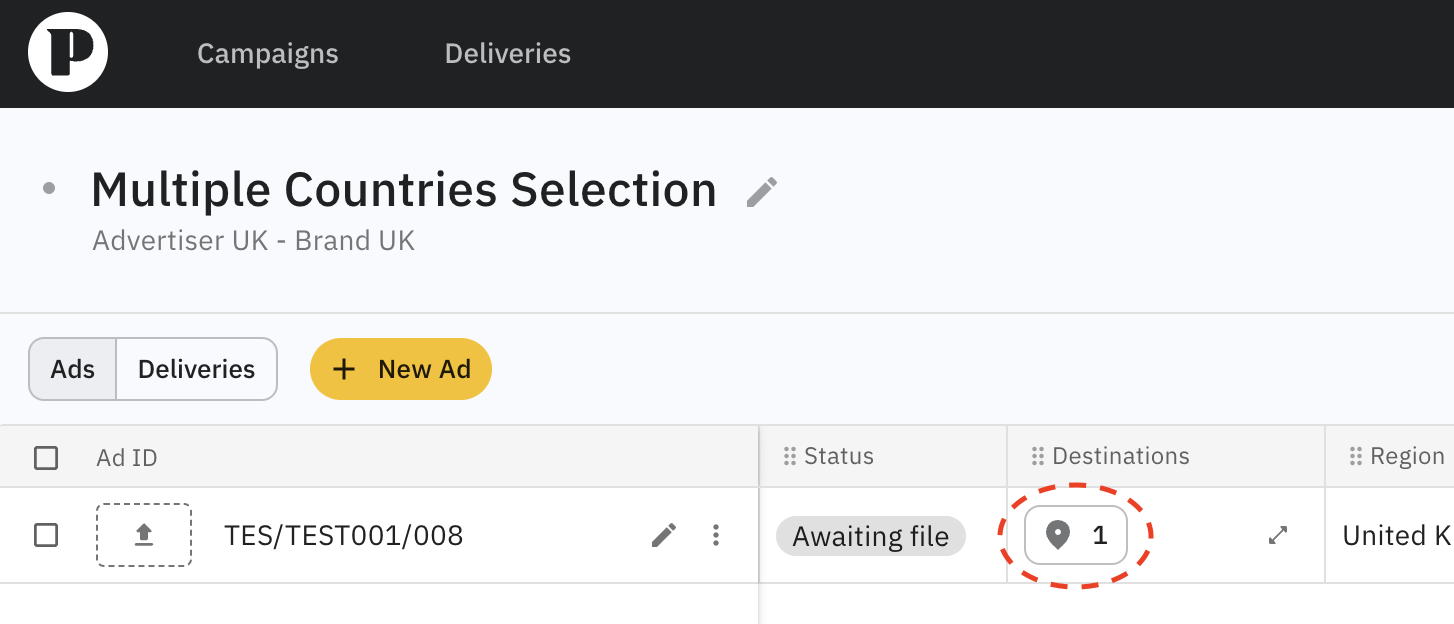 In the destination panel, click on the icon at the end of the Search field to open the search options,
then click on the little triangle next to the country to expand the Country selection drop-down.
To select a country, simply click on its name in the drop-down menu.
Once you have selected the additional country, press Done.
Now the Destination panel will refresh to display a new set of destination which will include all of the selected countries.