When creating a campaign Advertiser information is required. It is possible to enter the advertiser details and Peach Connect will display relevant search results.
When searching, either registered or unregistered results will appear.
A registered Advertiser means that there is a Peach Connect account set up for this Advertiser. In most instances that account will have users in, and the account can be added as a collaborator (for example as an uploader, editor or viewer), as well as being set as the billable account if needed.
An unregistered Advertiser is used simply as information. There is no attached account. This means the Advertiser cannot be added as a collaborator or assigned as the billable account. Unregistered Advertisers can be used when the campaign creator does not intend to collaborate with or bill the Advertiser.
When adding either a registered or unregistered Advertiser the details will be passed to broadcasters and/or publisher as part of the deliver process if required, and can also be used in searches and for reporting.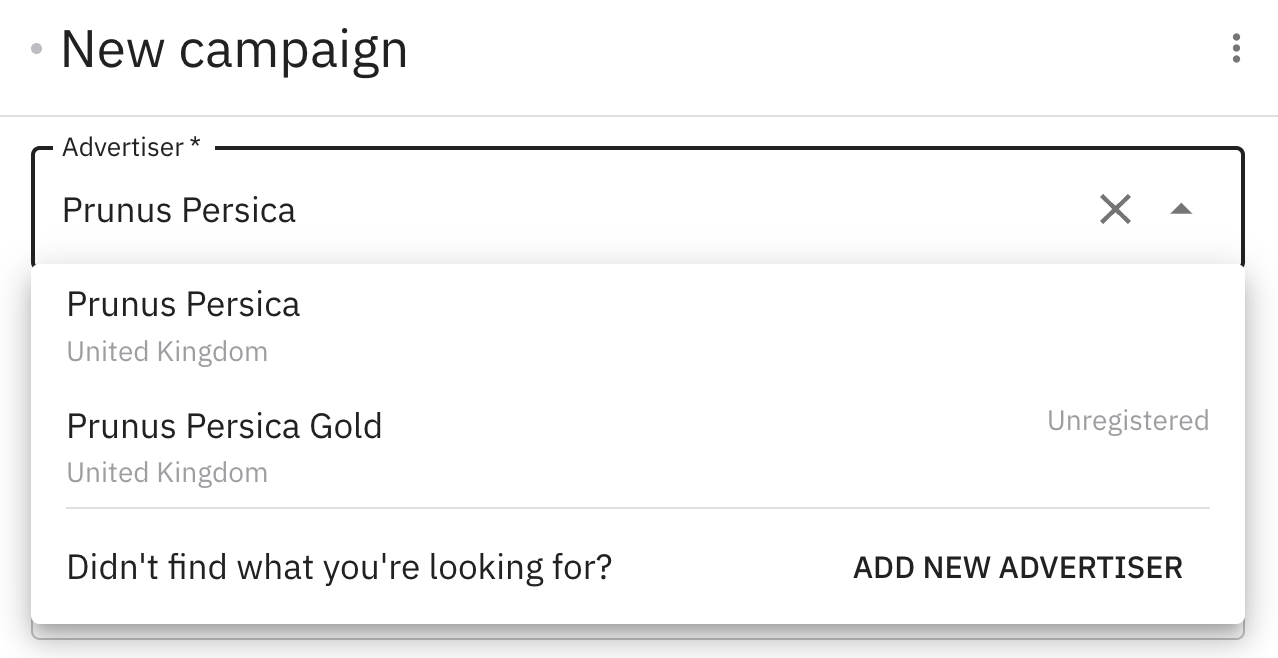 Adding New Advertisers
When creating a new campaign if the Advertiser does not appear in the search results it is possible to easily Add New Advertiser. Simply click the button and enter the details and click Add To List.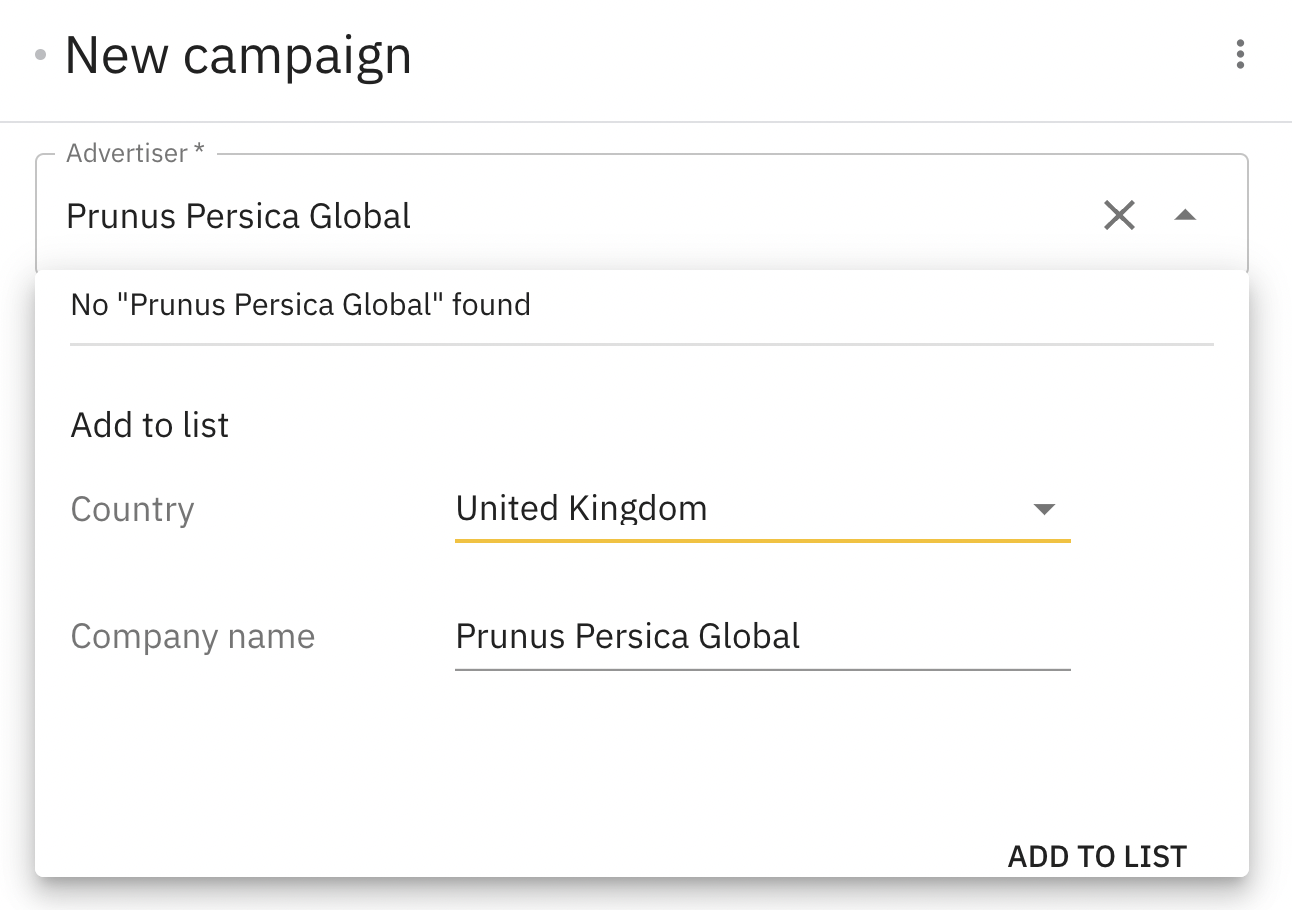 This allows you to quickly and easily add new unregister Advertisers.
If you require a new registered Advertiser to be added, ie an Advertiser that needs an account, for example an Advertiser that needs to be a collaborator or added as the billable account, then please contact the
Customer Success
team who will be able to help.