The ASC Clearance for Airing/Posting document is required by the broadcasters for all commercial ads in the Philippines before they process the ad for airing.
To download an ASC document on the Peach Classic account of a Philippine broadcaster, click on the delivery line item in the Tracking page of the broadcaster account.

After clicking on the delivery item, the preview window will appear. Go to the Ext. Data tab of the preview window and click on the Download Attachment icon in the ASC Document field.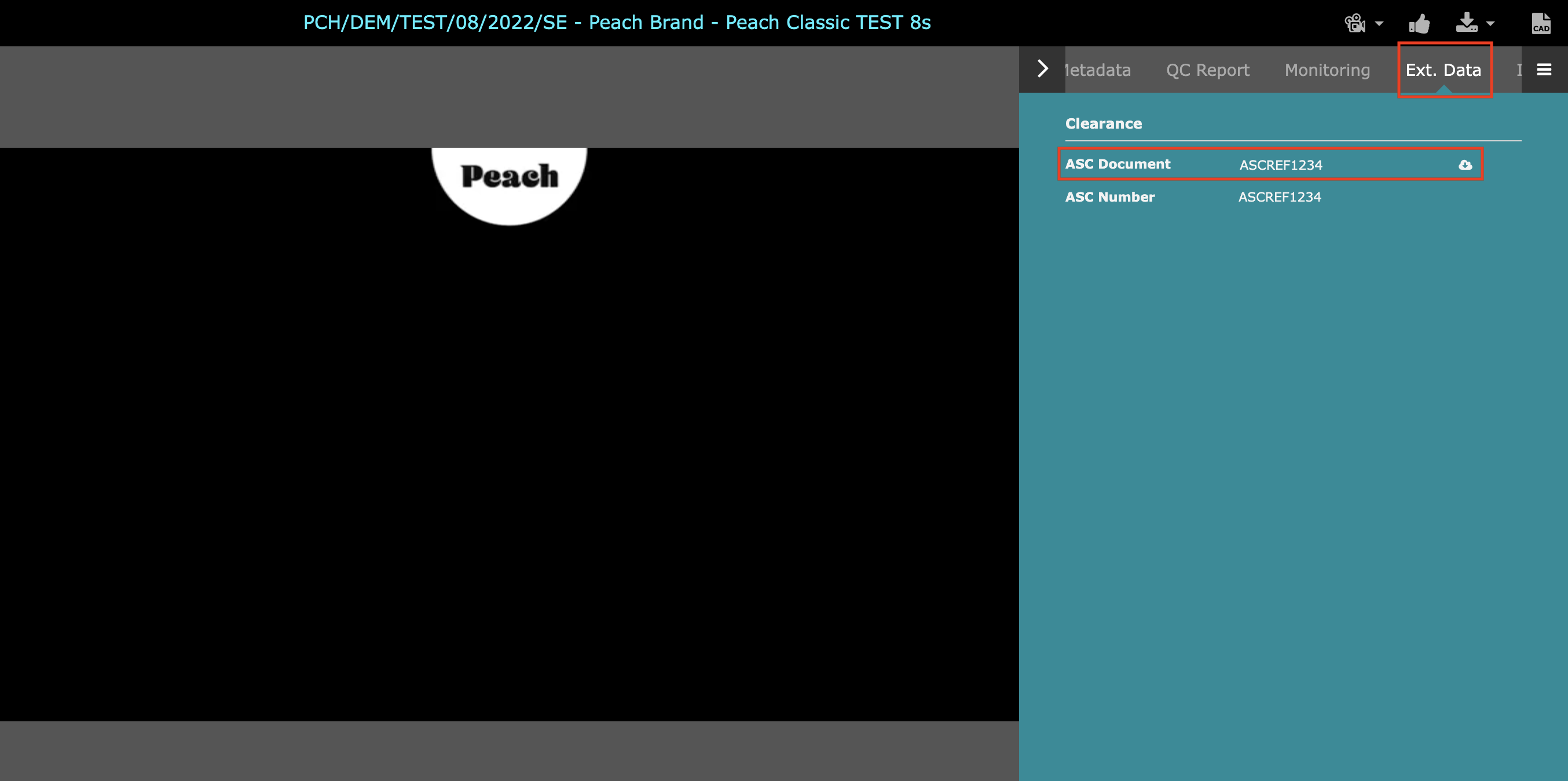 *The download function for ASC Clearance documents is only available on Peach Classic for accounts managing broadcaster traffic.