Ai_Media is the subtitling partner for Peach Connect in Australia.
Ai-Media has a dedicated team of industry professionals who are available from 9 am to 8 pm Monday to Friday. They are also available for special orders on weekends if given 24 hours' notice.
Ai-Media offer closed and open captioning services.
Peach Connect is fully integrated with Ai-Media.
Simply select Use Ai-Media in the Captions field when creating Ads if you need your Ads subtitled.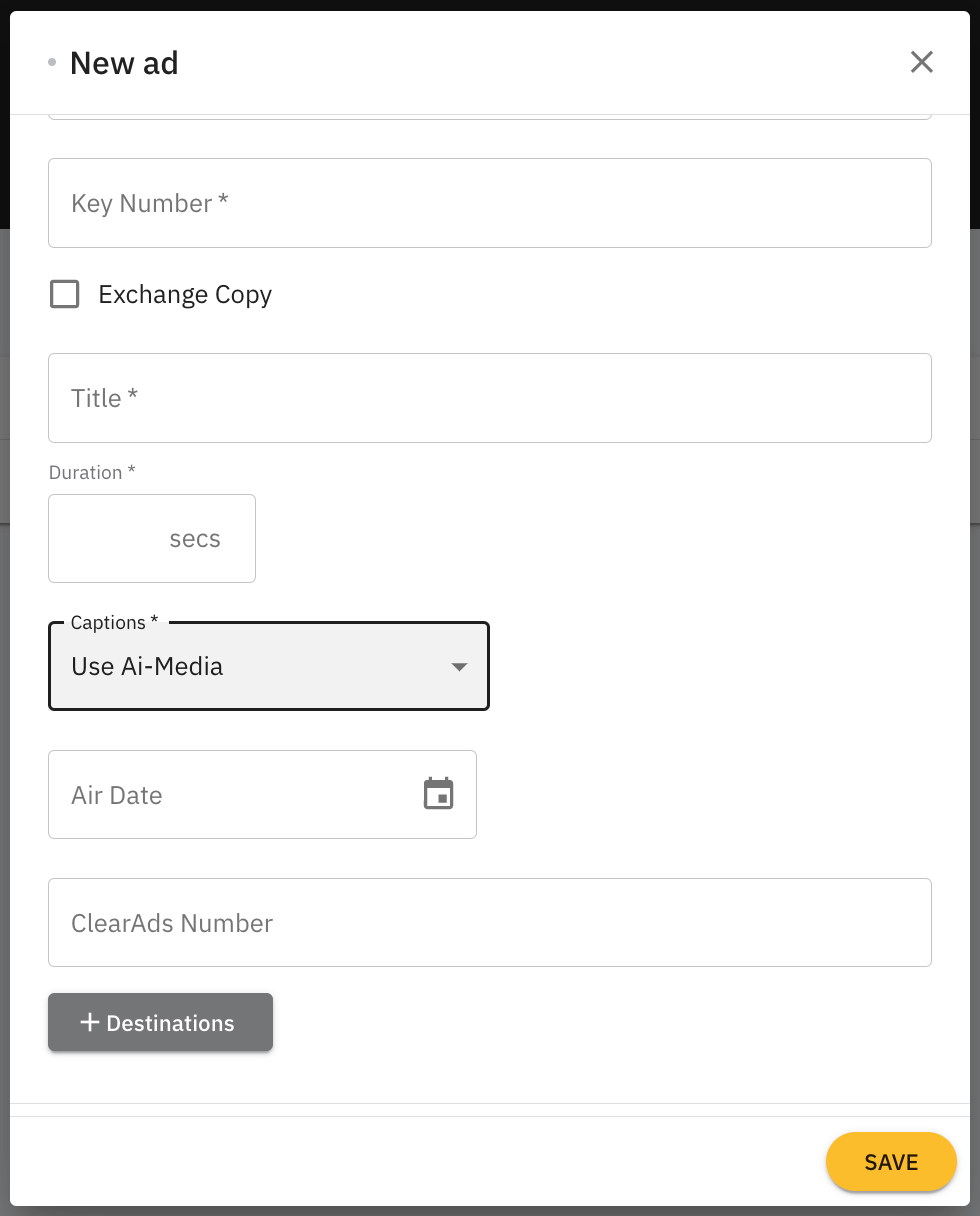 For additional fees regarding subtitling, please reach out to your account manager or contact support channels for more information.