How can I speed up a delivery?
When selecting a destination the speed of the deliver is set.
Reg - Regular
Exp - Express
Imm - Immediate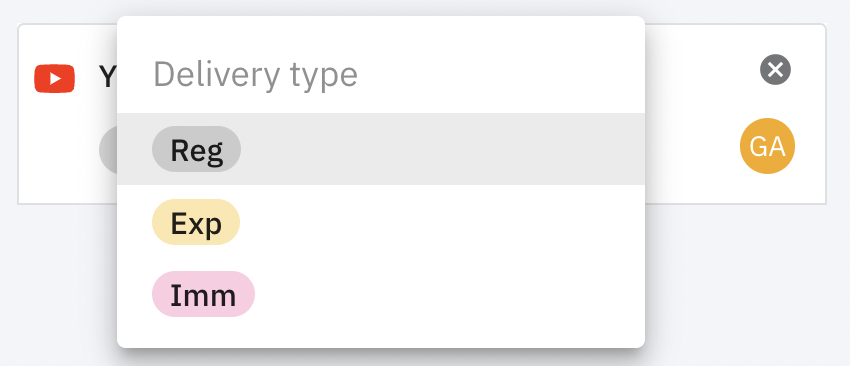 If a delivery is urgent this can be easily changed. To upgrade the speed of a delivery go to the destination selection list for the Ad and simply select a quicker delivery speed for the Ad and destination in question.
Please Note: Additional charges apply when upgrading the delivery speed. Delivery speeds can only be upgraded and not downgraded. It is currently not possible to upgrade the delivery speed for activator destinations.