Users with Adblock Plus installed in their browser may experience a "Something Went Wrong" error when creating new campaigns.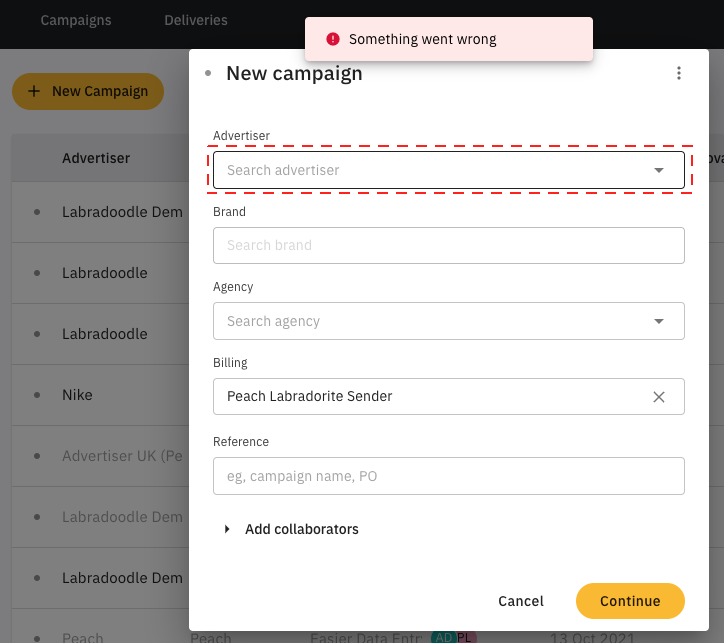 This error is a result of Adblock Plus blocking parts of Peach Connect.
This means that "recently used" Advertisers do not display in the Advertiser field for selection.
It is still possible to manually type and search for Advertisers and complete the campaign information this way.
No other issues are caused by this error.
It is perfectly acceptable to choose to continue to manually search for Advertisers if preferred. Alternatively, adding Peach Connect to the list of whitelisted websites within Adblock Plus will resolve this issue.
To do this open the browser Extensions and select Adblock Plus Options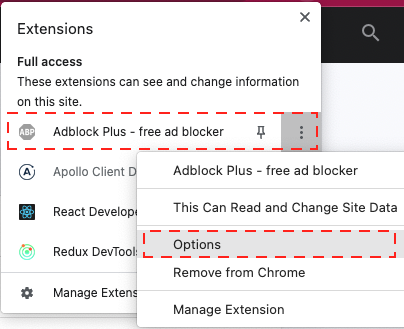 Next select Allowlisted websites, add the app.peachvideo.com url and click Add Website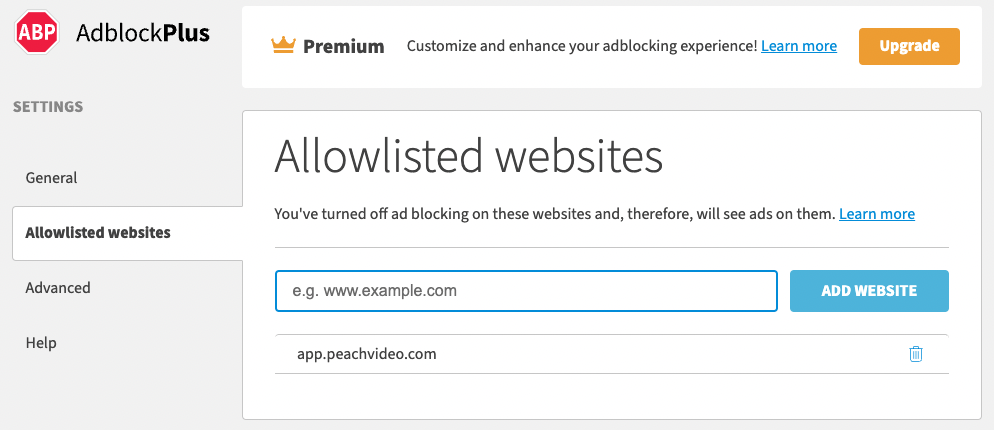 Please Note: Access to the Adblocker Options may vary by browser.