In collaboration with Danish broadcasters, Nielsen is launching an Ad-Kode in Denmark from January 1st 2023.
The new Nielsen Ad-Kode will be the market's common advertising ID on the Danish TV market. Nielsen Ad-Kode will henceforth be used on traditional TV, Streaming and on all advertising spots /sponsorships in Denmark.
From December 1th 2022 until January 31th 2023, the AD- Kode will be "optional" in Peach Connect UI.
This means that you will be able to create your campaigns even if you dont have the Nielsen code.
Please see below: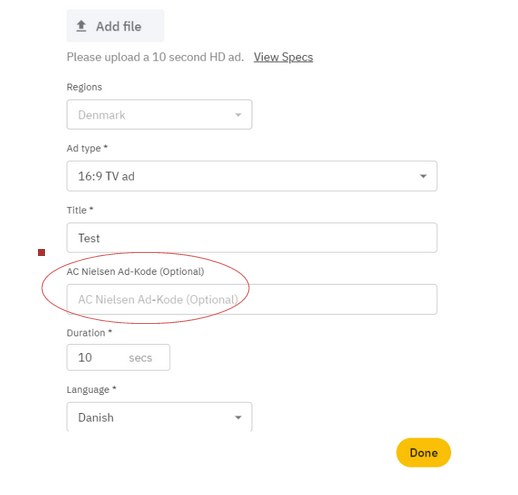 After 1st February 2023, All new advertising spots and sponsorships in Denmark must be assigned an Ad-Kode before they can be received in Peach Connect.
At this point, the Nielsen code will be a requirement.
Please contact support.dk@nielsen.com to retrieve your Ad-kode
You might be also interested in: