A SUISA number is a unique code for TV Ads in Switzerland.
It is created by SUISA who handles copyrighting in Switzerland.
The format of the SUISA number is a follows...
SUISA_Language
Example:
1234567_DE
SUISA = 7 digit SUISA number
Language = one of the 3 spoken languages in Switzerland: _DE or _FR or _IT
Please note: the language extension is only mandatory if the advert has different versions in different languages. If the advert is only in one language, the language extension is not mandatory.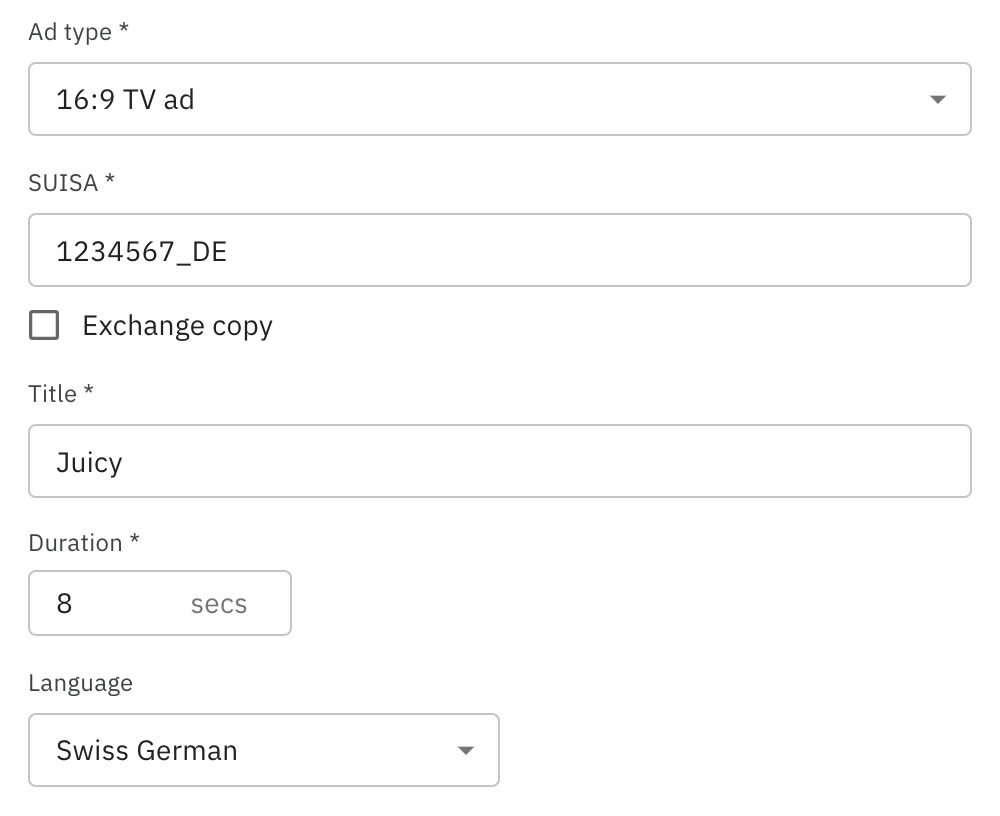 Our Peach People managed service team are able to help with the creation of a SUISA number. For more details please contact your Account Manager.